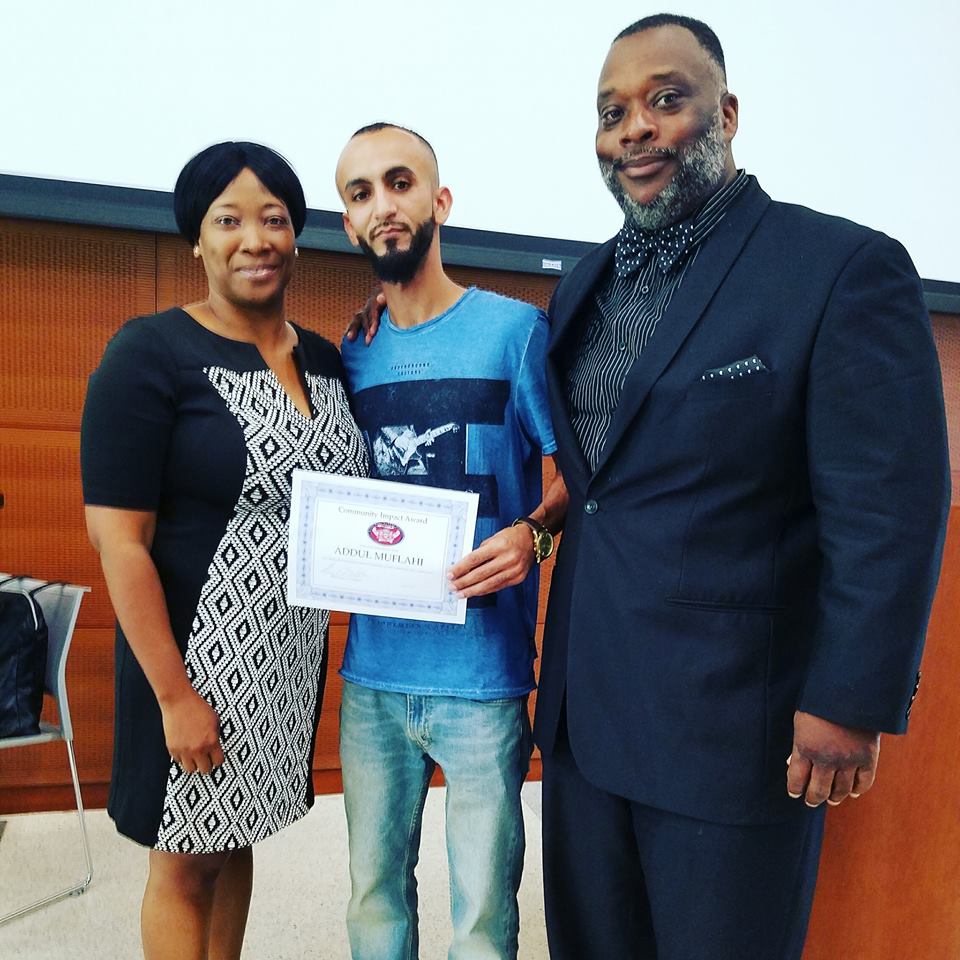 INITIATIVE L
SBO - SupportBlackOwned.com
SBO business marketplace is not just for Business owners. We want to every Black person who owns a business, service, organization, or talent in Louisiana to list it here on SBO. If you are an actor, we want you to list. If you are an artist, author, etc. we want you to list. If you have a book club or motorcycle club we want you to list. So let the world know about your talent or Louisiana organization by using our platform. Economics - SBO is the most popular and affordable directory on the market. We give you more "Free" features than any other directory in the market. Our paid feature cost only a fraction of what other directories charge. Smart business owners take advantage of every opportunity to increase sales with minimum customer acquisition costs. The Official Black Business Directory for Black Wall Street USA.
INITIATIVE K
Follow Dreams Production
This initiative seeks to spread the message of love and equality for all mankind, through documentary films by writing and producing stories that help contribute to positive social changes in our society. Despite the enormous steps we have taken towards making the world a place of less discrimination, we still unfortunately see that the human race is plagued by prejudges. People still see themselves as better than other individuals because of race, gender, socioeconomic class, or disabilities. Although many do not want to fathom the reality that we still live in a world where discrimination is almost institutionalized as an integral part of law and national policy, much evidence shows quite the contrary. This initiative entails a documentary that tells the story African Americans in the area of Science and their great contributions. The film will reveal how their efforts have advanced human understanding of the exceptional scientific works of so many men and women of color.
INITIATIVE J
Kola Nut Collaborative Initiative
The Kola Nut Collaborative is a timebank recently formed in southeast Chicago to weave together individuals, neighborhoods and organizations in a network of reciprocal service exchange. As a community development tool, timebanking holds tremendous collaborative promise as an incentive towards participation in prosocial activities within a community. By offering a cashless incentive which members can readily trade on the network for other useful services, we reward those participants who are already performing beneficial work in formations such as block clubs or neighborhood associations and incentivize those who may not have participated in the past to become involved. Timebanking enables individuals to decrease the financial pressure on themselves by offering them a network of neighbors who can provide services while offering that network an opportunity to be of assistance to someone else. Inside the timebank, time is traded as the currency. Our mission is to promote and sustain a robust timebanking infrastructure which supports these non-monetary transactions amongst individuals and organizations allowing a greater sum of the realized value of work to be retained and shared within local communities. Our vision is to make social infrastructure visible within our communities. Social infrastructure describes the invisible bonds and relationships which constitute a generative capital that can be accumulated and circulated through timebanking.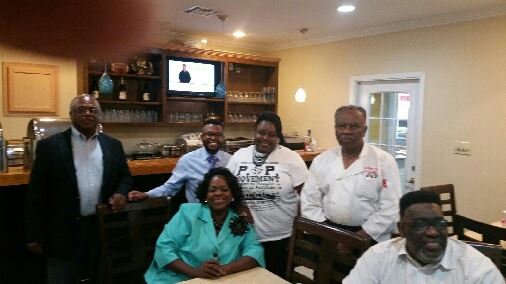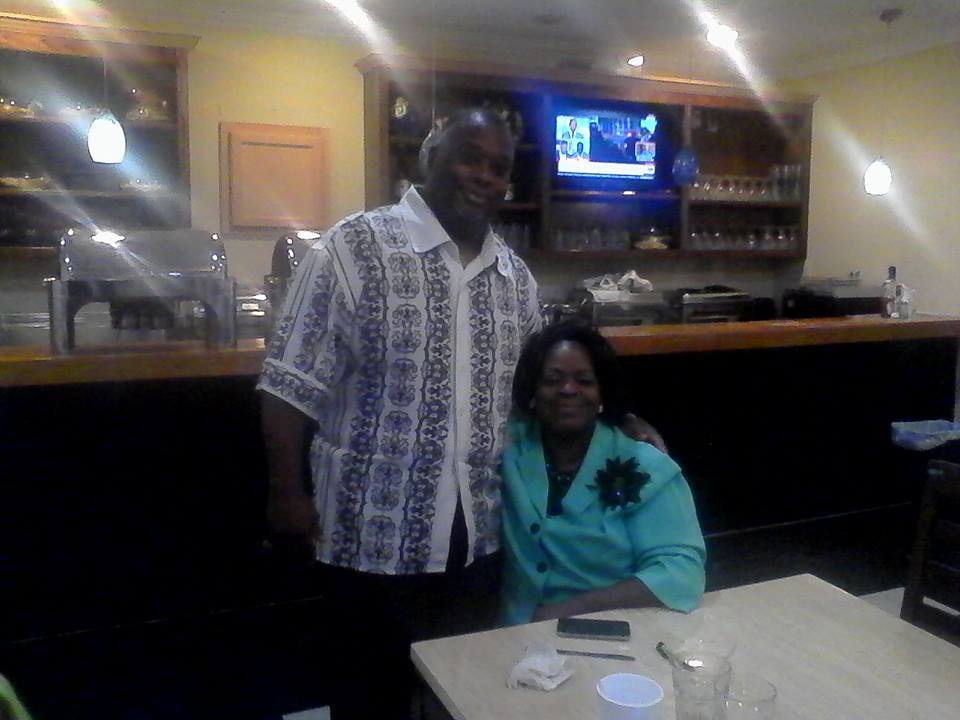 INITIATIVE F
Anti Bullying Initiative
#DONTbetheBULLY Campaign that has gained recognition in regards to bringing awareness to the act and the outcomes of bullying. With this #DONTbetheBully Campaign, we have demonstrated success and would like to continue. What has kept us viable during this campaign is the fact of bullying being an ongoing problem in this society that has shown its presence in schools, neighborhoods, churches, and even places of employment. This has become an epidemic around the country and has caused many children as well as adults to commit suicide. What will keep us successful is our industry relationships, associations, and also the fact of developing, managing, and promoting exceptional events that will educate the community on issues in which are affecting our youth while incorporating entertainment to grasp the attention during the presentation ofbullying and its effects. This initiative is designed to provide better opportunities for our youth.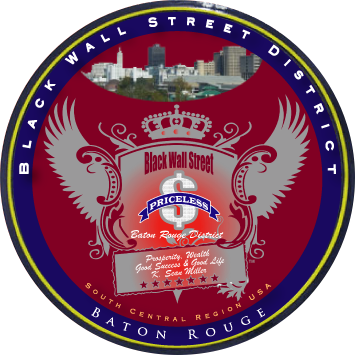 INITIATIVE G
A Call To The Alter
A Call To The Alter is an initiative in which focuses on bringing souls into the Kingdom of God to be saved. This event will consist of pastors, church choirs, spiritual dancers, and testimonies of all avenues of life. This initiative is to bring influential leaders to the same building to testify, magnify, and intensify the goodness of the Lord. All souls under the command of our God shall feel the anointing throughout the building. This event is a revival of God's people taking their lives back from the devil and recommitting their lives to God while giving all of the praise and glory.
Baton Rouge City Councilwoman C. Denise Marcelle recognizes Korey S. Miller, Black Wall Street Louisiana state director and president of Black Wall Street Baton Rouge at a recent Metropolitan Council meeting.

Posted by Black Wall Street USA on Monday, July 6, 2015
Greenwood Historical Map & Data

Holocaust in the United States of America
INITIATIVE E
Global Greenology Initiative
A global manufacturing and design company specializing in environmentally friendly building solutions. If you can design it, you can build it with Global Greenology products. The initiative is to prevent pollution, market the best preferred Green Products and to Recycle. The effort utilizes 100% of recyclables processes to bring to the market the best preferred green products. This national initiative will educate state, city and local government, commercial and residential customers on finish Green products and the importance of recycling so that the home of tomorrow can be built to be energy efficient and sustainable.
Black Wall Street Louisiana Making Waves
Baton Rouge
Go Fund the Movement for the Next 300 Years
A P.O.P Movement Has Started To End Unemployment & Poverty
INITIATIVE D
W.A.W.G. National Initiative
Achieve the goal of $100,000,000 in buying power to build black owned businesses in multiple cities and states. Now searching for small business owners, designers, retail stores, restaurant owners, etc. who would like to have their business located in the Black Owned shopping centers that we are building across the USA.
Black Wall Street Tulsa on Facebook
Once upon a time in American, in the year 1921, there was a Black paradise.
National President Appoints Washington Nash as Black Wall Street Baton Rouge Chair
INITIATIVE C
Classroom Environment Respecting Diversity
Our classrooms should help to build a positive self-image in our students. These types of environments help children gain positive ideas about themselves and helps introduce students of all colors to the understanding that all children are valuable and diversity is important. We know that it can be difficult to find materials that positively reflect students of color in a non-stereotypical way. Our objective is to EMPOWER our children with our positive imagery, EMBOLDEN their self-esteem, EMBRACE their hidden potential and ENRICH the fertility of their minds!!! Create Inspiring and Influential Images that kids can Identify themselves in and visualize their greater selves.
Dr. Carter, Sr. Offers Public Support to sustain The Greenwood Cultural Center in Tulsa
Bringing Back the Black | Download PDF
INITIATIVE B
P.O.P. Movement Initiative
Has developed a Network Business Alliance Umbrella that seeks to help all families. Its network of business partners have developed a new eco-system that provide a pathway out of poverty for millions. This support alliance umbrella serves to increase the total strength of our collective strength to: Create jobs, improve education, create more businesses opportunities, rebuild and restore impoverished communities, Maximize the ability to grow wealth, develop programs that enhance health and develop programs that enhance health protection for millions of Americans lacking skills. This national initiative covers broad education for the segment with disabilities or criminal backgrounds, including felonies. The ultimate goal is to create a minimum of 1 million jobs within the next 2 years.
Who established Black Wall Street?
What partially caused the 1921 Tulsa Race Riot?

INITIATIVE A
Black Wall Street District Implementation
BATON ROUGE - North Arcadian
NEW ORLEANS - ??????
Black Wall Street districts can be recognized as an urban area that is a thriving center of business, industry, and culture and is one commercial strip that has 50%-70% or more businesses owned by African Americans. This will enable local organizers and BWS district leaders to focus on what they are doing within their potential district. Leaders consider the people to be involved. District president's make sure the group is balanced and no special interests dominate. Refer to our District Implementation Manual (DIM)

Step One: The Right Spirit
Step Two: Recognizing a Black Wall Street District
Step Three: Measurable Objectives
Step Four: Evaluation
Step Five: Capacity Analysis
Step Six: Feasibility Study
Step Seven: Legislation
Step Eight: Black Wall Street Business Proposal

What was the aftermath of the physical destruction of Black Wall Street Tulsa?
NAAFRA Speaks to the New African Family
Tulsa History Moment: O.W. Gurley