Dear Potential Sponsor

The Oakland Black Board of Trade and Commerce in association with the Black Wall Street District Oakland invite your company to sponsor a luncheon with the California State Insurance Commissioner, the Honorable John Garamendi on Thursday, August 25th 2005 at the Water Front Hotel in Jack London Square in Oakland. The Commissioner will highlight his "Emerging Communities Initiative" which features legislation to broaden the distribution of insurers investments in urban environments.

The luncheon will be held from 11:30 am until 1:30 pm and includes a 45 minute Q&A session. We invite your company to sponsor this event which involves the following:

Gold Sponsorship $10,000


VIP seating at luncheon with table for (10) ten


Listing on the invitation as a premier sponsor


Banner at the luncheon


Pre-luncheon private meeting with Commissioner


Acknowledgment at the luncheon


1,000,000 Subscriber Advertising opt-in email database (full ownership/updates)
Silver Sponsorship $7,500


VIP seating at luncheon with table for (10) ten


Listing on the invitation as a sponsor


Banner at the luncheon


Acknowledgment at the luncheon


500,000 Subscriber Advertising opt-in email database
Platinum $5,000


VIP seating at luncheon with table for (10) ten


Listing on the invitation as a sponsor


Acknowledgment at the luncheon


250,000 Subscriber Advertising opt-in email database
The Oakland Black Board of Trade and Commerce is a 501 (C) 6 organization dedicated to promoting educational and economic advancement of Oakland and Alameda County disadvantaged businesses.
The Black Wall Street Merchants Association is a dedicated 501 (C) 3 organization dedicated to assisting businesses in Oakland gain access to the market place through creative and innovative programs and projects
Time is of the essence. OBBT&C EIN Number is 94-3308759. Please make sponsorship contributions payable to:
OBBT&C
P.O. Box 30725
Oakland, California 94604

Your sponsorship will not only assist us in this important event but will also support our Scholarship for disadvantage youth. This year we will provide two scholarships to African American students to attend Cal-State East Bay and Sacramento State University. In addition your sponsorship will support of Cable TV program, Bay Area Business Today which highlights the contributions Bay Area Small Business make to the Bay Area economy.
Seating at the luncheon will be on a first come, first serve basis. Individual table sponsorship is $1,000 and individual tickets are $100.00. There will be no tickets sold at the door. All seats must have been purchased in advance.
For additional information concerning sponsorship and tickets contact Barbara Taylor at events@blackwallstreet.org.
Thank you in advance for your support and assistance. You don't want to miss this great chance to participate in real and meaningful economic development opportunities.
Respectfully,
Eddie Dillard
President & CEO
Oakland Black Board of Trade and Commerce
510 706 9005
Black Wall Street Merchants Association
events@blackwallstreet.org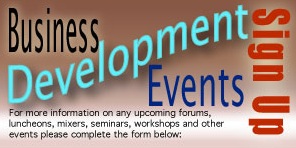 For more information contact: events@blackwallstreet.org