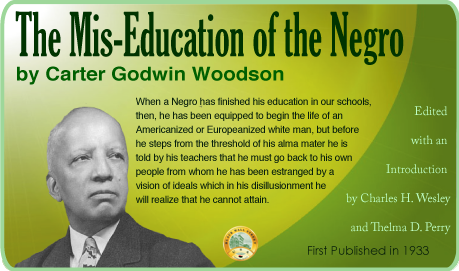 Foreword

The thoughts brought together in this volume have been expressed in recent addresses and articles written by the author. From time to time persons deeply interested in the point of view therein presented have requested that these comments on education be made available in book form. To supply this demand this volume is given to the public.

In the preparation of the volume the author has not followed in detail the productions upon which most of the book is based. The aim is to set forth only the thought developed in passing from the one to the other. The language in some cases, then, is entirely new; and the work is not a collection of essays. In this way repetition has been avoided except to emphasize the thesis which the author sustains.


Carter Godwin Woodson
Washington, D. C.
January, 1933
.