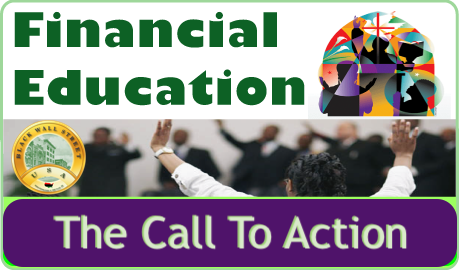 By Philip Lowe
"No man shall be able to stand before you all the days of your life; as I was with Moses, so I will with you. I will not leave you nor forsake you. Be strong and of good courage, for to this people you shall divide as an inheritance the land which I swore to their fathers to give them."
Joshua 1:5-6.
To the extent that pastors and church leaders feel overwhelmed and under-equipped for the magnificence of such responsibility as to help to ensure the survival and sustenance of an entire community of people during an unparalleled time in American history, makes the formation of alliances with people and organizations apart from the church itself, who have the demonstrated financial knowledge base and the means for transferring that knowledge to the community essential.
What I am not referring to is making alliances with financial product marketers like banks, insurance companies and brokerage firms seeking distribution channels for their wares. What I am referring to is forming strategic alliances with qualified individuals and organizations that at its core are financial education focused and not sales driven.
If ever there was a time for righteous indignation toward exploitative money changers in the temple, now is such a time. The discernment of shepherds to distinguish between the intentions of the exploitative from honest goodwill ambassadors is critical. The Black church has been saddled long enough by the specter of pimp-eration and must finally and purposefully emerge from the dungeon of its negative self-imposed image.
The Black church is now being presented an opportunity amid the economic crisis before it to become more than just a way station for the distribution of canned goods and gently used clothing to the needy.
But rather as an economic empowerment center to prevent the community that it serves from being needy and impoverished in the first place.
Your place at the head of the table is presently unoccupied and awaiting your presence and the authority to change the moral compass, the direction and economic condition of the Black community that comes with it. Please take your seat and your rightful place lest we are all likely to perish in your absence.
Only be strong and of very good courage, that you may observe to do according to all the law which Moses My servant commanded you; do not turn from it to the right hand or to the left, that you may prosper wherever you go. ~ Joshua 1:7
Related Topics:
Is There A Role for the Black Church to Reverse the Curse?
Financial Education: The Role of the Black Church in the Prosperity of the Black Community
Closing the Financial Knowledge Gap
The Opportunity to Lead a New Moral Movement
Purpose: The Prerequisite to Prosperity
The Mis Education of The Negro
America Without Black People