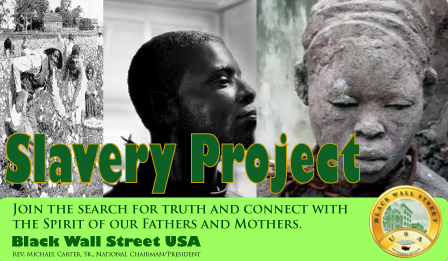 The history of slavery in Montana is generally seen as short and limited. The issue was contentious for the legislature between the creation of the Nebraska Territory (which Montana was a part of) in 1854 and the outbreak of the American Civil War in 1861. However, there was apparently a particular acceptance of African Americans in the Nebraska Territory when they first arrived en masse. According to a publication by the Federal Writers Project,
"In the Territory of Nebraska the fight to exclude slavery from within the territorial boundaries spread from the Senate to the press and to the pulpit. Even among the slaves in the South the word spread that here was a place where the attitude toward Negroes was tempered with tolerance." Early history
York, an enslaved African American held by William Clark, traveled and worked with him in 1804 and 1806 as part of the famous Lewis and Clark Expedition's exploration of the Missouri River lands. He was the first black person recorded in what would become Montana. A number of Montana's geographical features were named after York by the expedition, including the Yorks Islands in Broadwater County, Montana, and the "York's Dry Creek", a tributary of the Yellowstone River, in Custer County, Montana.
In 1820, the United States Congress passed the Missouri Compromise. It prohibited slavery in the unorganized lands that would become the Nebraska Territory. The topic of slavery in Nebraska Territory would not be revisited by Congress until 1854.
York who was born in and around 1770–75 and died around 1815, was an American explorer and historic figure, being the only African-American member of the Lewis and Clark Expedition; he participated in the entire exploration and made significant contributions to its success. He was the first African American to cross the continent and see the Pacific. He has become an American icon and several monuments depicting him were erected honoring his legacy.
York was born enslaved, the son of Old York and Rose, who were owned by John Clark III, William Clark's father. William inherited York from his father in 1799. York was a large man; his weight has been estimated as 200 pounds (91 kg). He was about the same age as Clark, perhaps a few years older or younger, and naturally strong. His skin was dark: he was "black as a bear", said one who knew him, and his hair was short and curling. Like most of the enslaved, York was illiterate, and information about him is scanty.
York expected to be given his freedom after the successful expedition was over, in view of what he called his "immense services",but Clark refused repeatedly and got angry with York when he would not go back willingly to his pre-expedition role of submissive body servant. He expressed irritation also at York's insistence on remaining in Louisville, where his wife and possibly children were. He whipped York and eventually sold him.
Documentation concerning York is lacking for the years immediately following. About 20 years later, Clark told Washington Irving that he had freed York and set him up in business, giving him six horses and a large wagon to start a drayage business moving goods between Nashville and Richmond. However, according to Clark as reported by Irving, York was lazy, would not get up in the morning, did not take good care of his horses, longed to return to slavery, and died of cholera.
Historians have called this account by Clark self-serving and suspect. A fur trader who wrote a memoir told of meeting twice "a negro man" living among the Crow Indians in what is today Wyoming, who said that he first came there with Lewis and Clark. He was living very well among the Crow, who treated him as a chief; he had four wives. Historians regard the fur trader's report as reliable, but who the Black man was has been the subject of much discussion. A growing number of historians, but by no means all, believe that it was York.